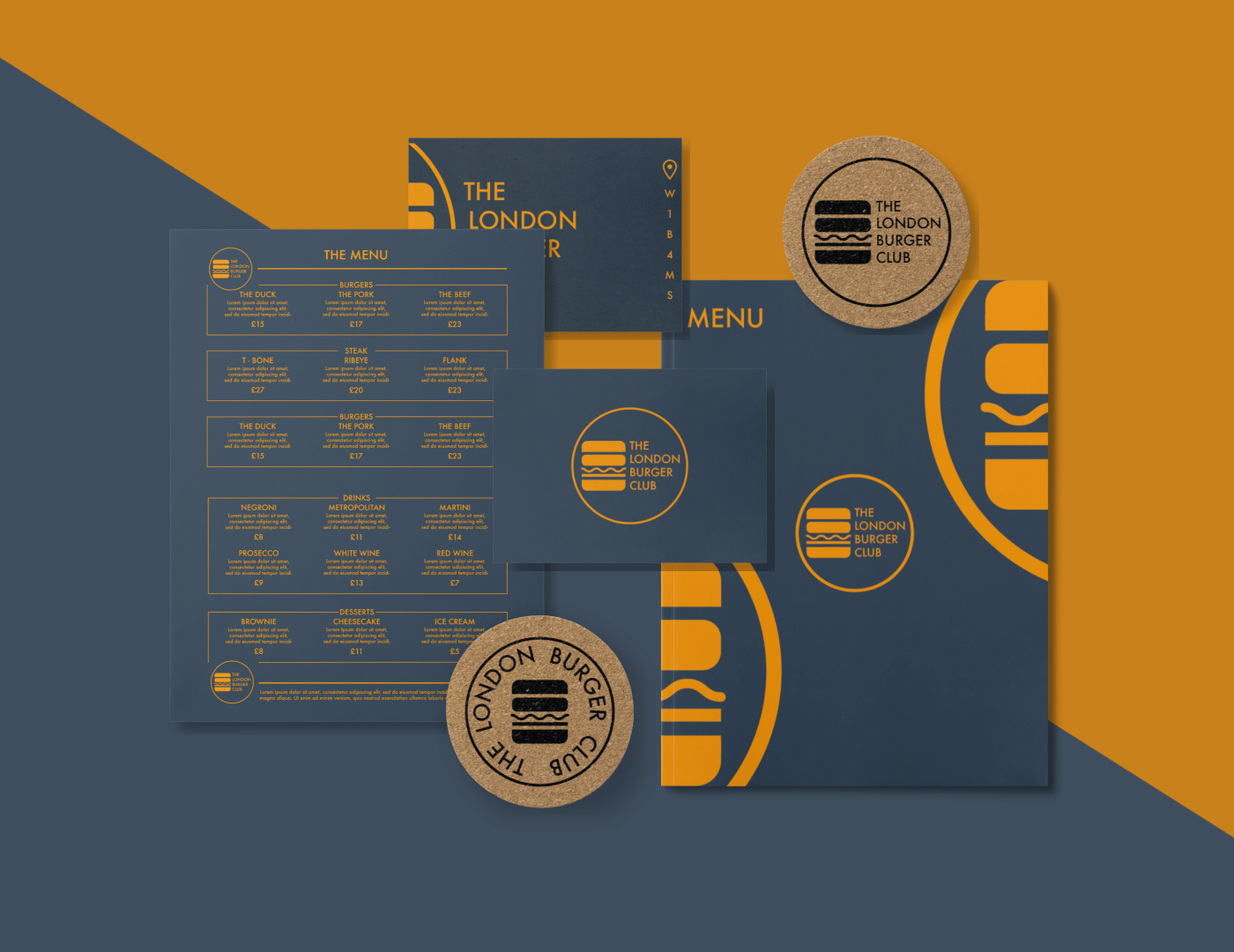 The London Burger Club was a personal project. The branding, visual identity and overall tone of the brand had to match directly with that of competition in the local London area - whereabouts the LBC is located.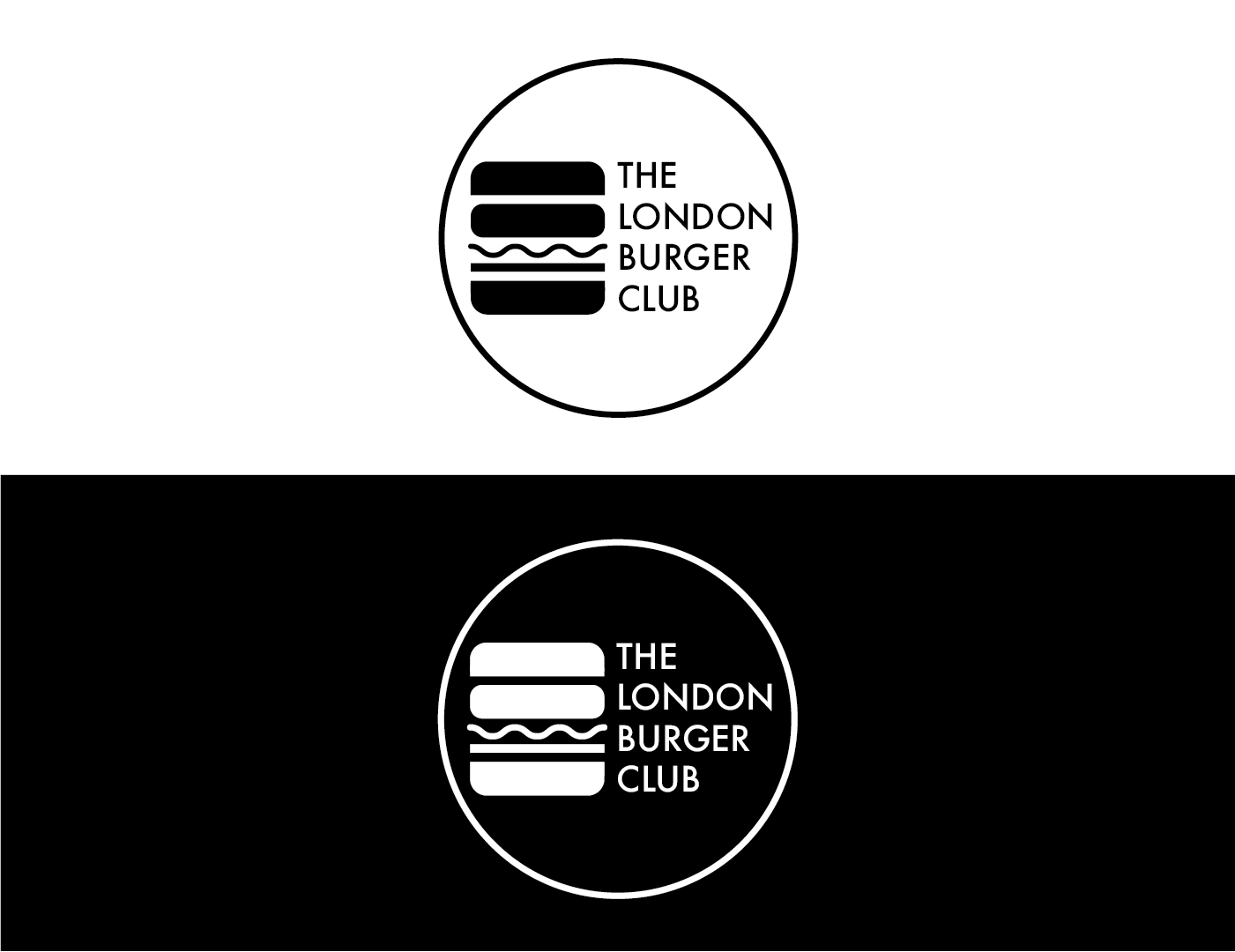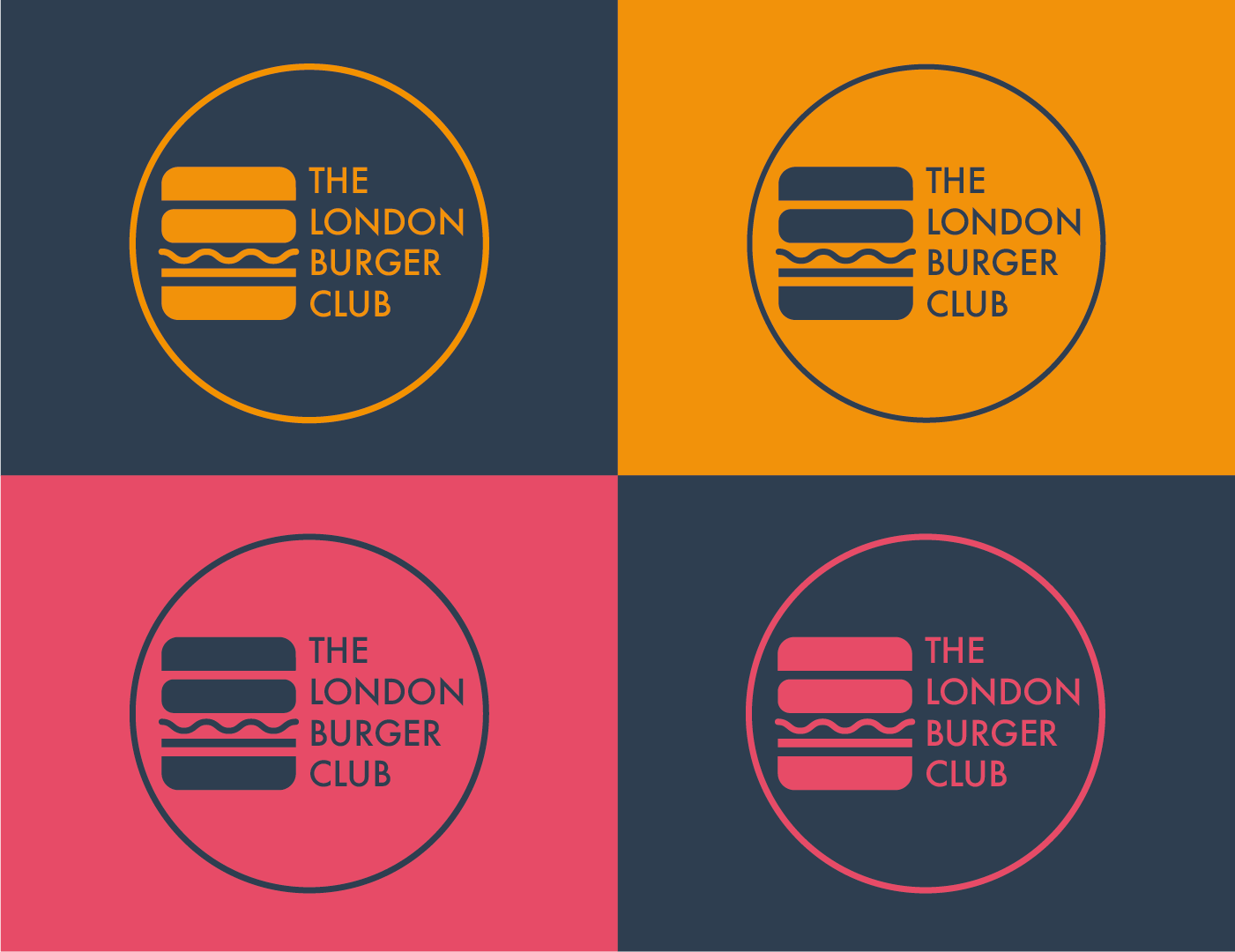 The simple, but modern logo and typeface allows the brand to comfortably fit within the market of its competition. I would say the positioning of the brand is towards the upwardly mobile, and higher class and I believe the sleek branding reflects this.
The icon used is a deconstructed burger, simplified and bold. There is no misconception as to what this mark conveys. The outer circle represents community- community of food lovers, all brought together by their love of London and food.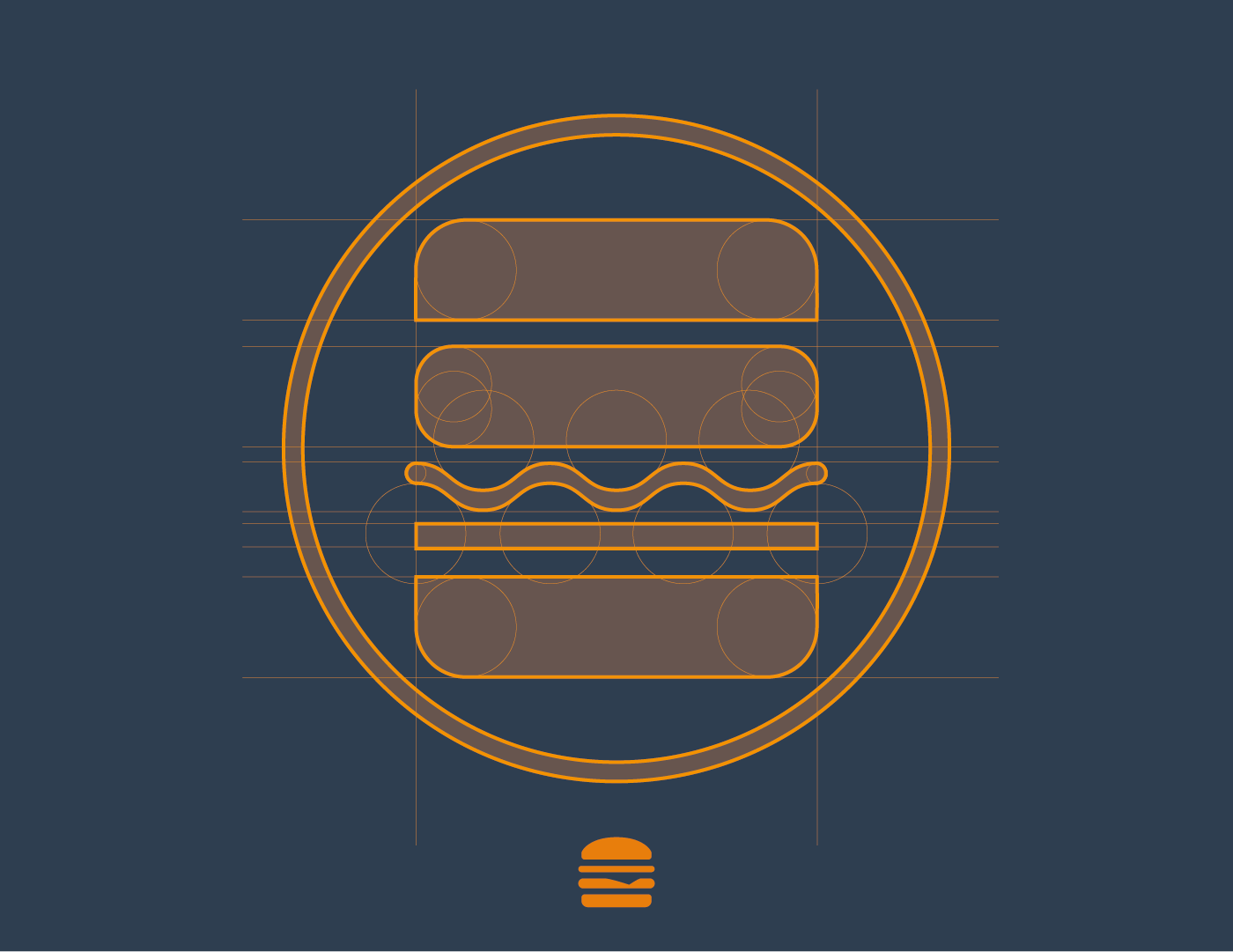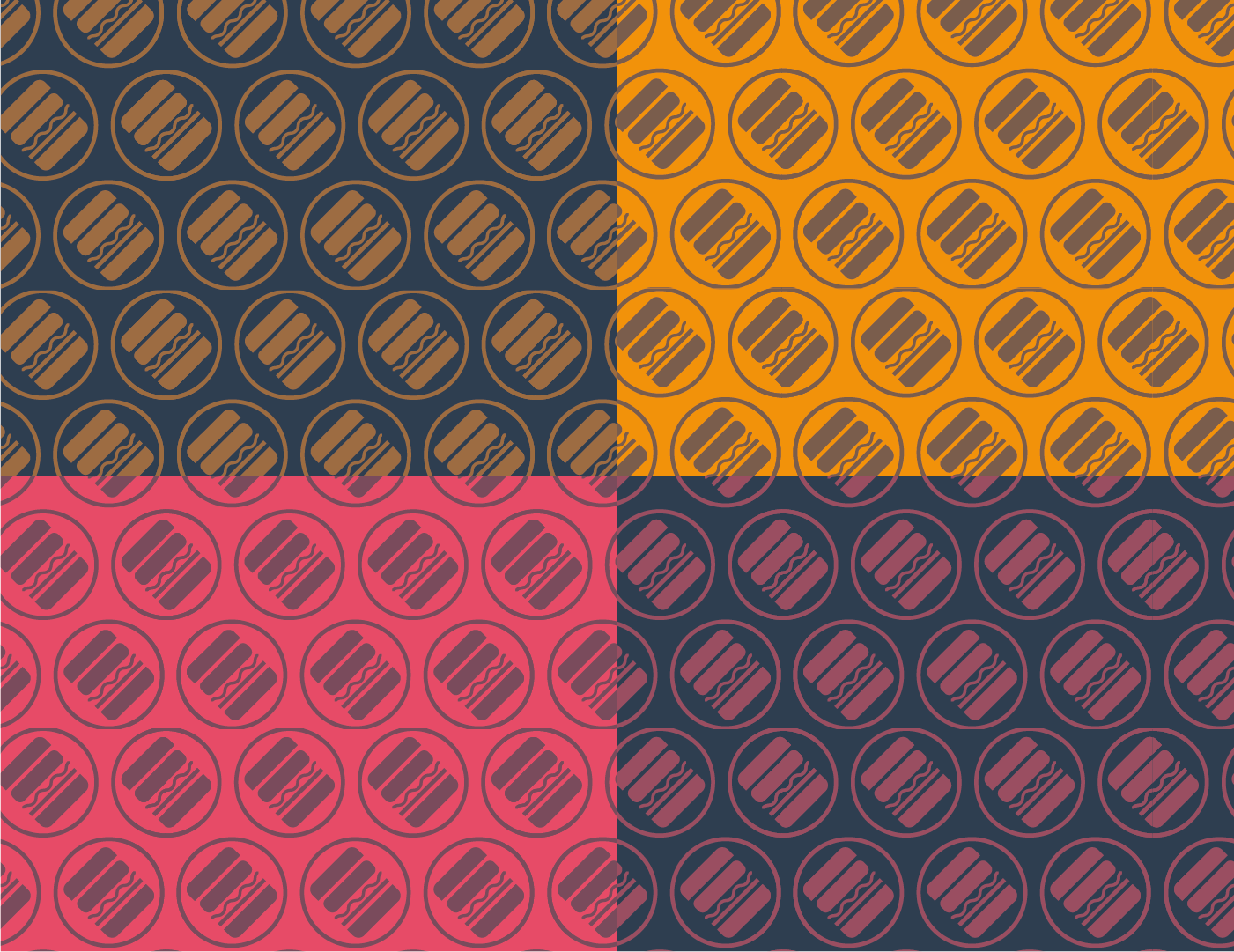 The Futura typeface is both clean, minimalistic and modern. I felt that these were three key characteristics when creating a modern, youthful yet seemingly established brand. The established aesthetic I was aiming for is further aided by the use of the Didot typeface, it's vintage aesthetic helps to connote the idea of a well built establishment.
The colours used also help to connote a modern and youthful brand, the orange navy and pink all extremely saturated in contrast to help bring life to a seemingly slow-paced industry.