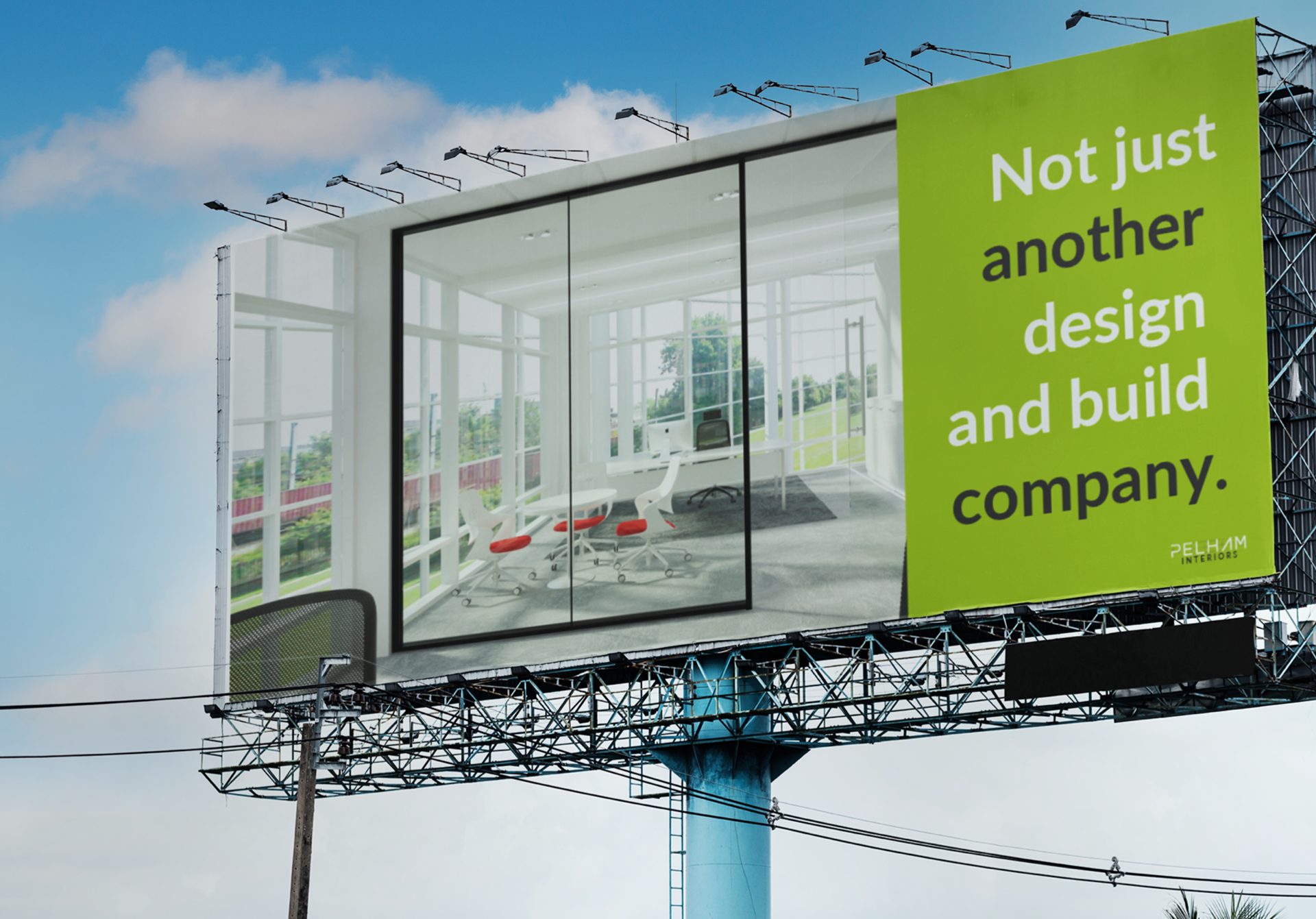 Pelham Interiors needed a creative, fresh new brand identity. Having operated under an old business name before, the fresh new identity used the same colour palette as it worked effectively and positioned the brand well in the creative and professional industry.
The purpose of Pelham is to help create and envision workspaces and interiors for both small and large corporate buildings and businesses - the overarching idea of "not just (being) a design and build company"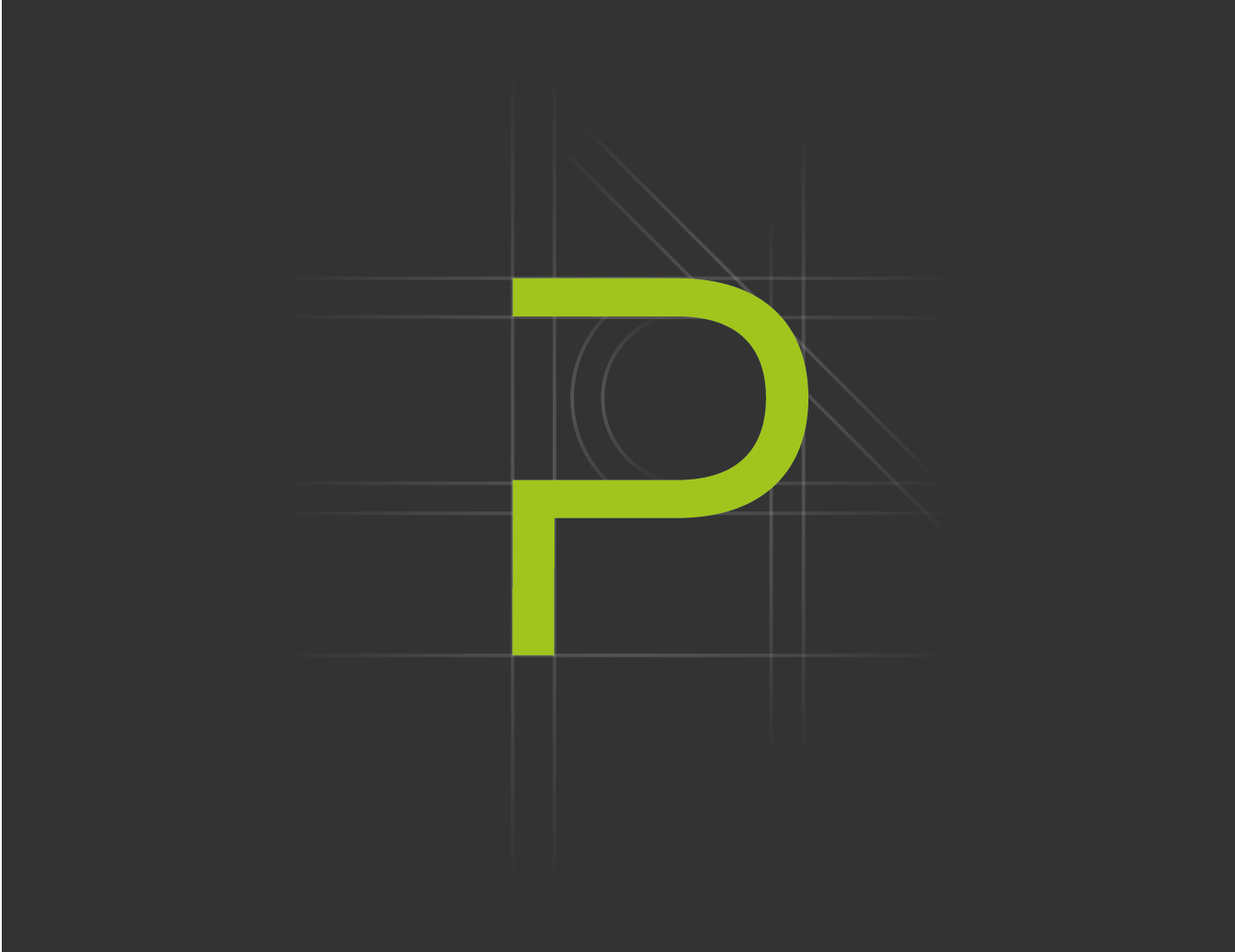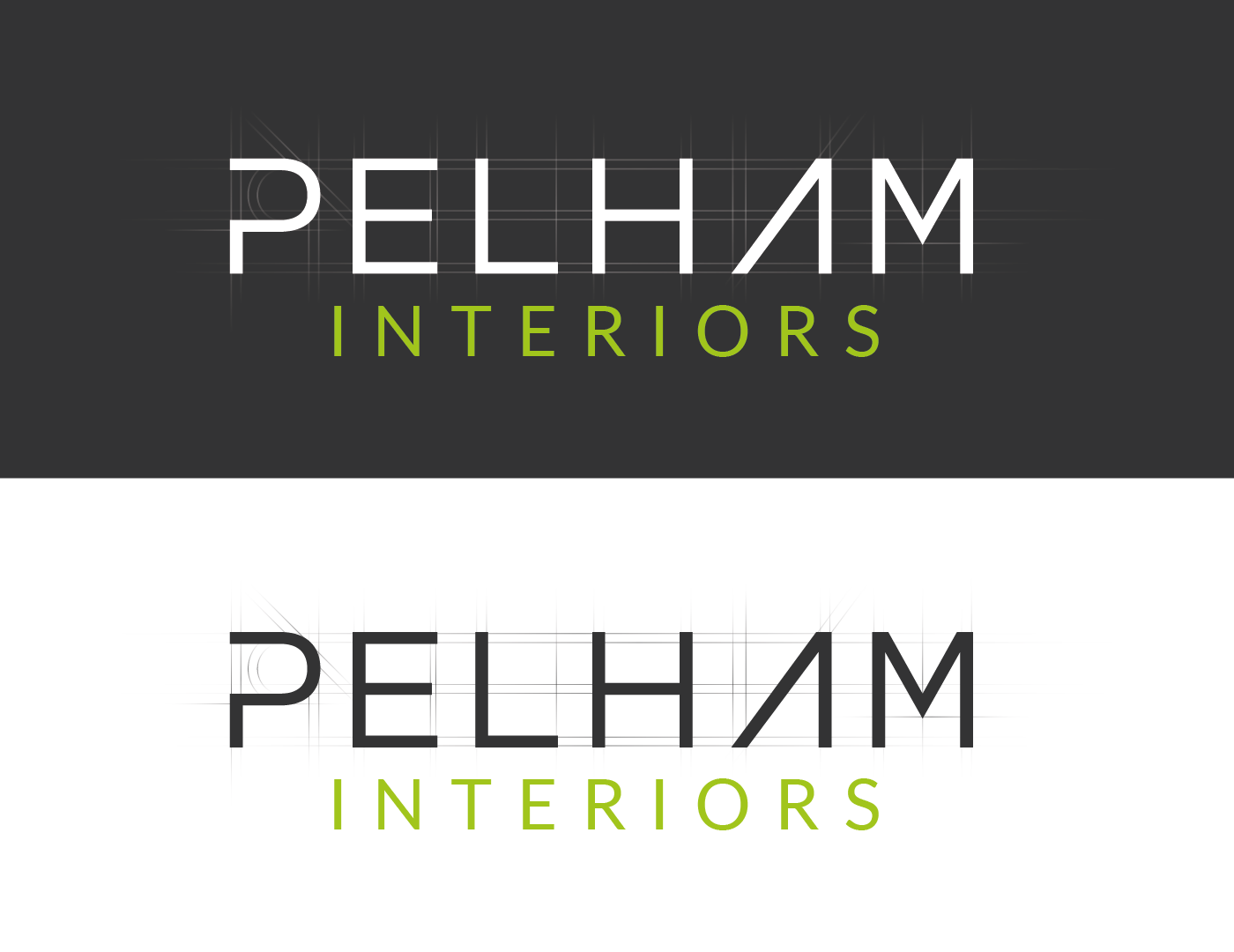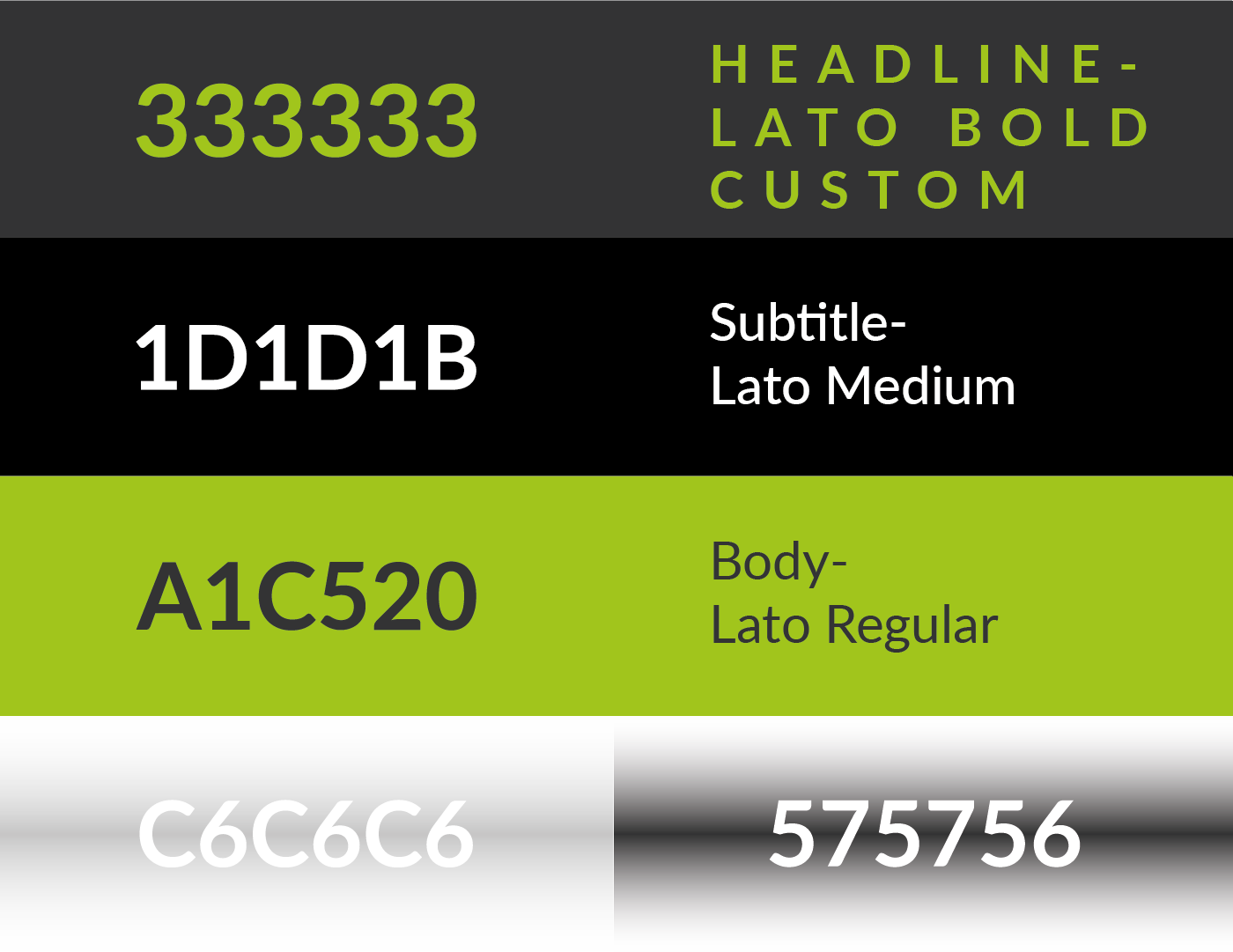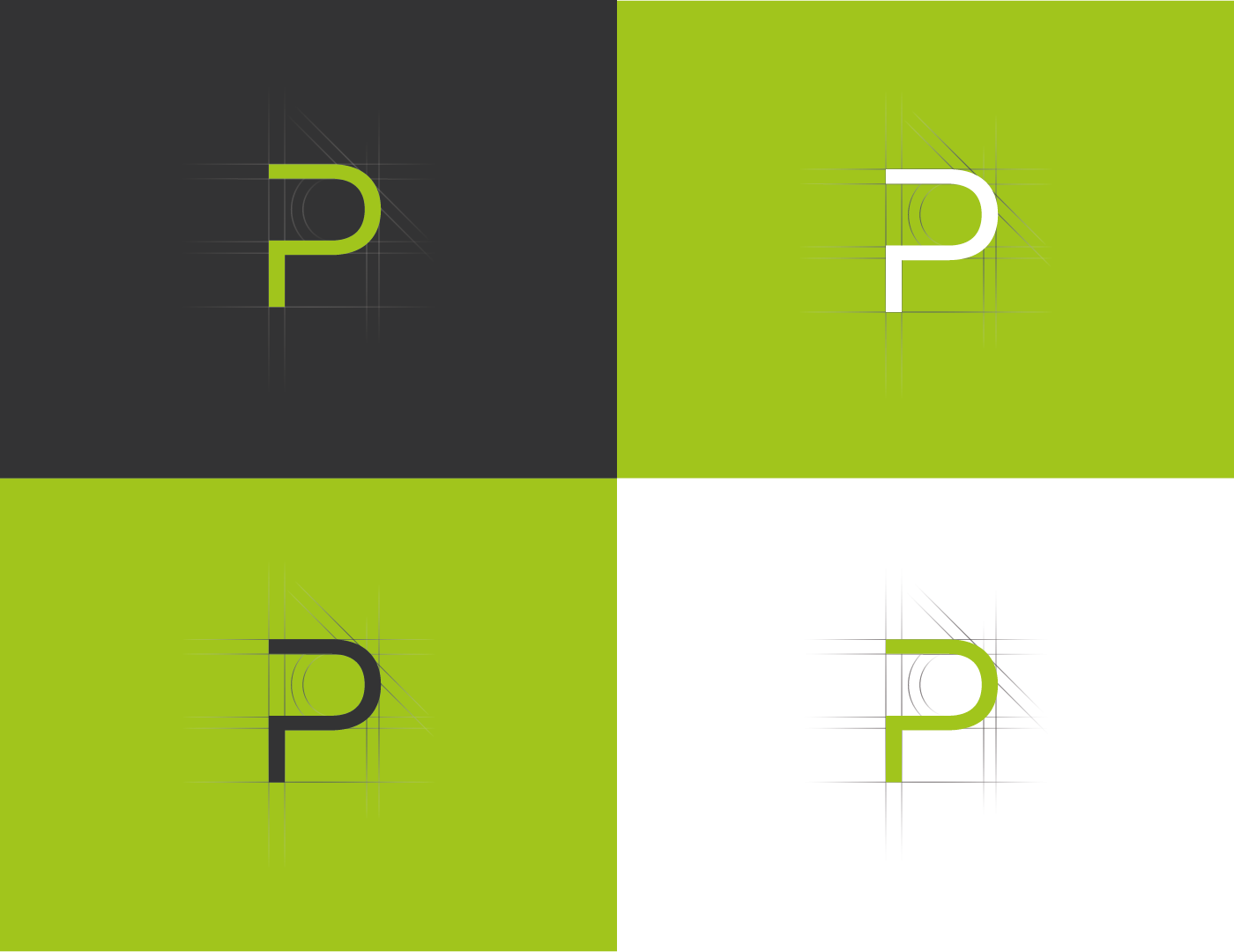 The logo, and construction lines connote and pay homage to the creation and development of workspaces. The feature being commonly seen and  associated with drawing and design therefore a clear link to the industry in which the identity would be present in. The logo is both scaleable and responsive, allowing the mark to safely and clearly represent Pelham where the full logo is too large.

Copywriting done with Pelham, based on an old tagline, we helped to liaise with the client and came to a simple yet affective slogan. The cutting out the middleman, adding personalisation and individualisation to an industry that is 'impersonal'.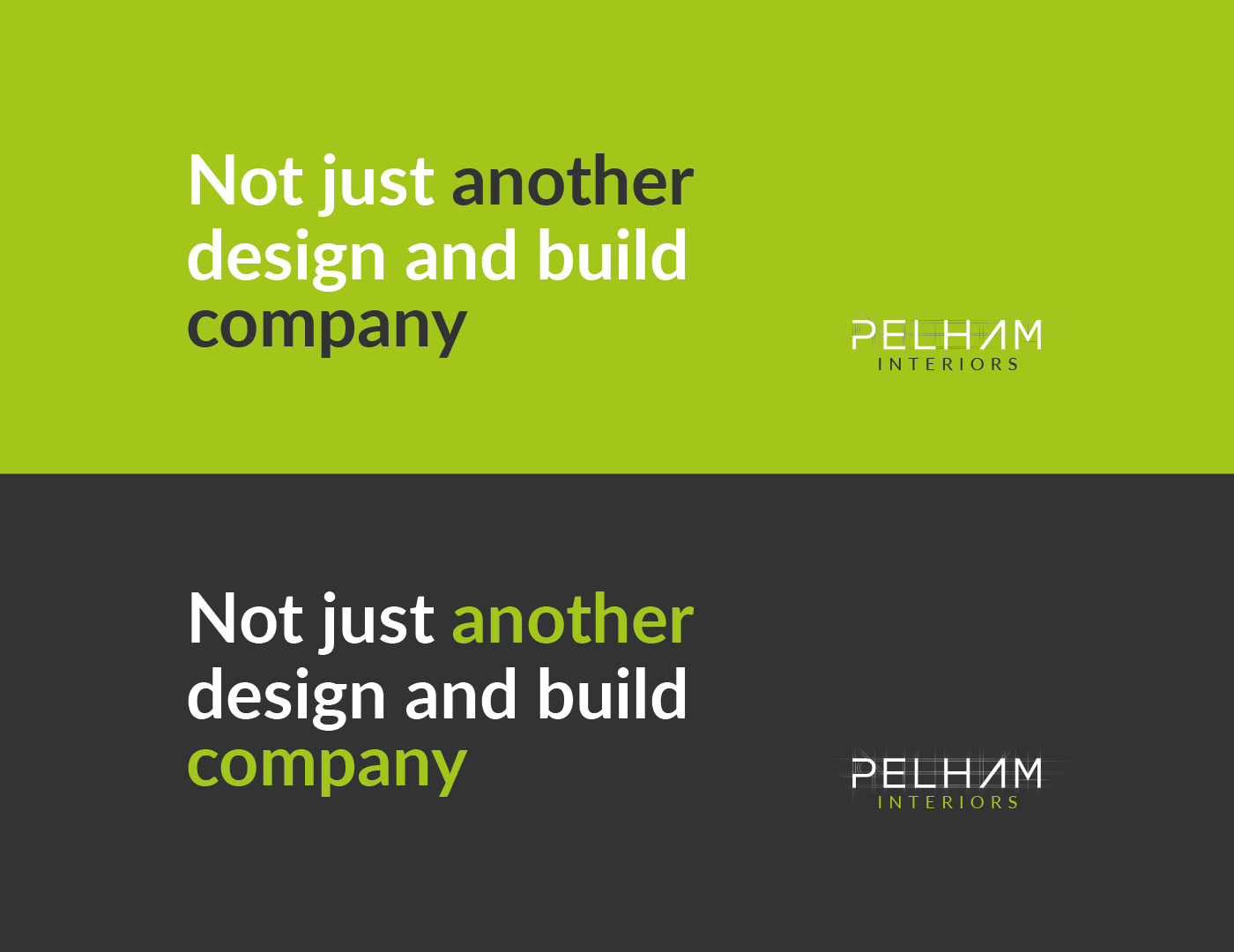 Proposed Billboard Touchpoints for Pelham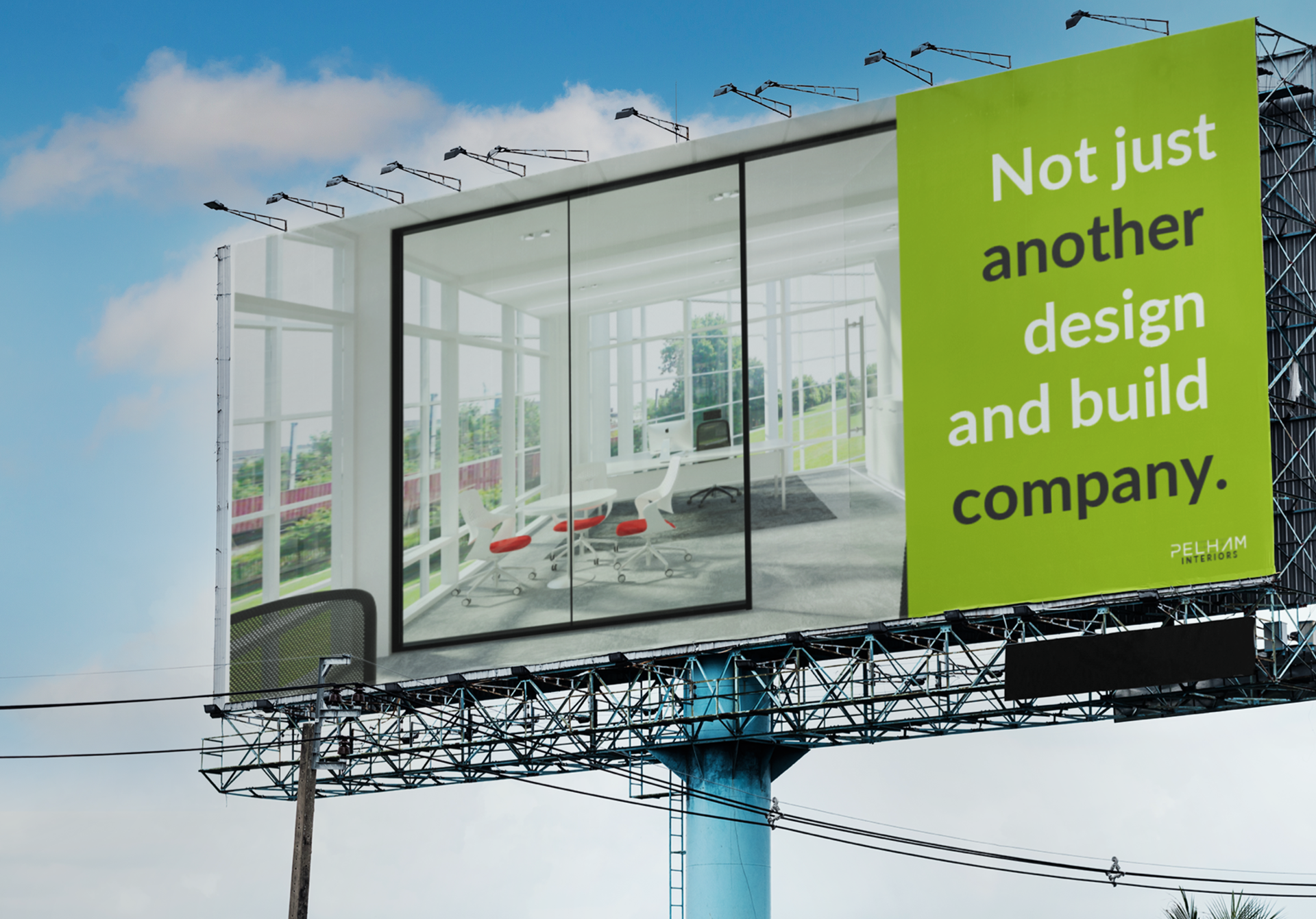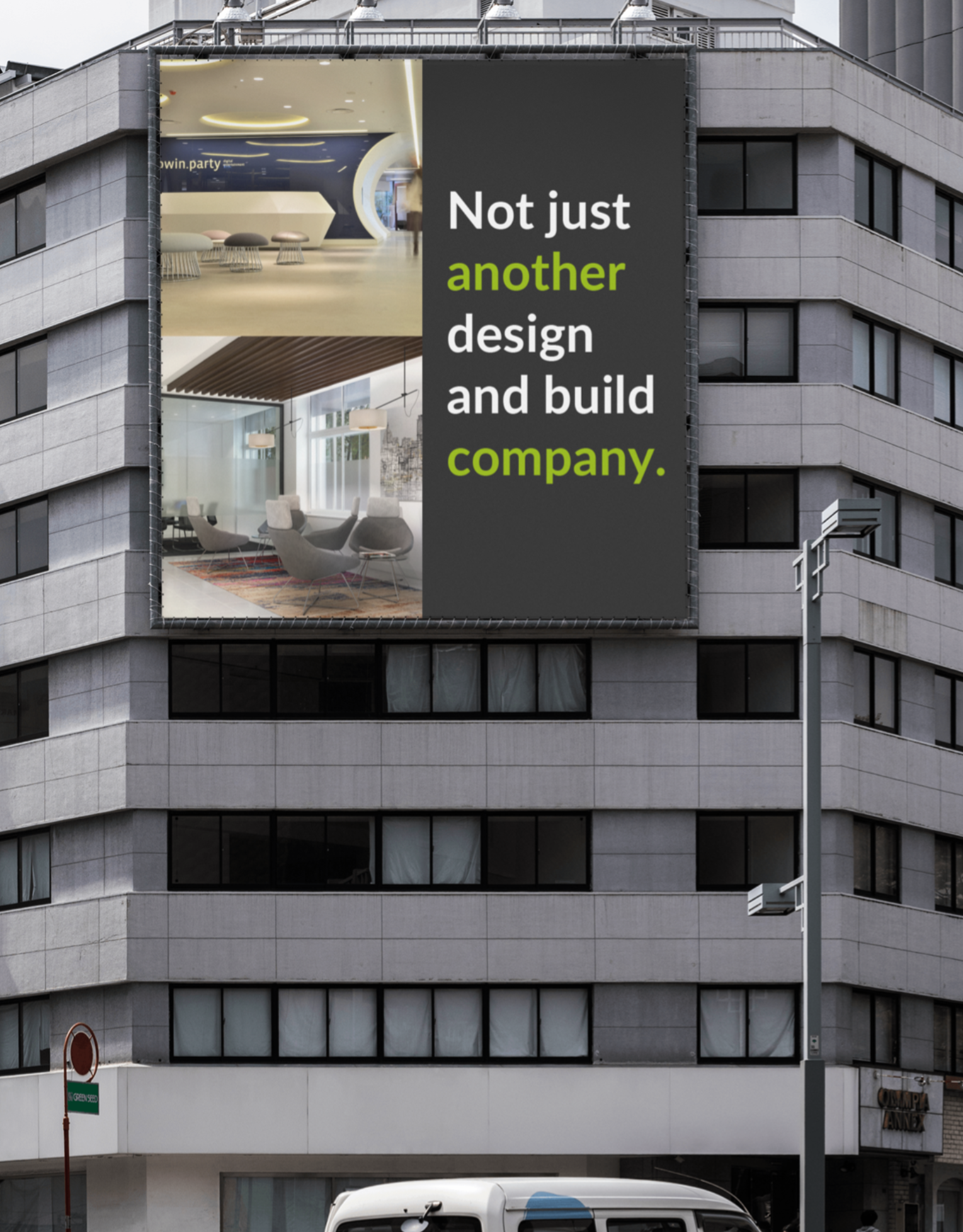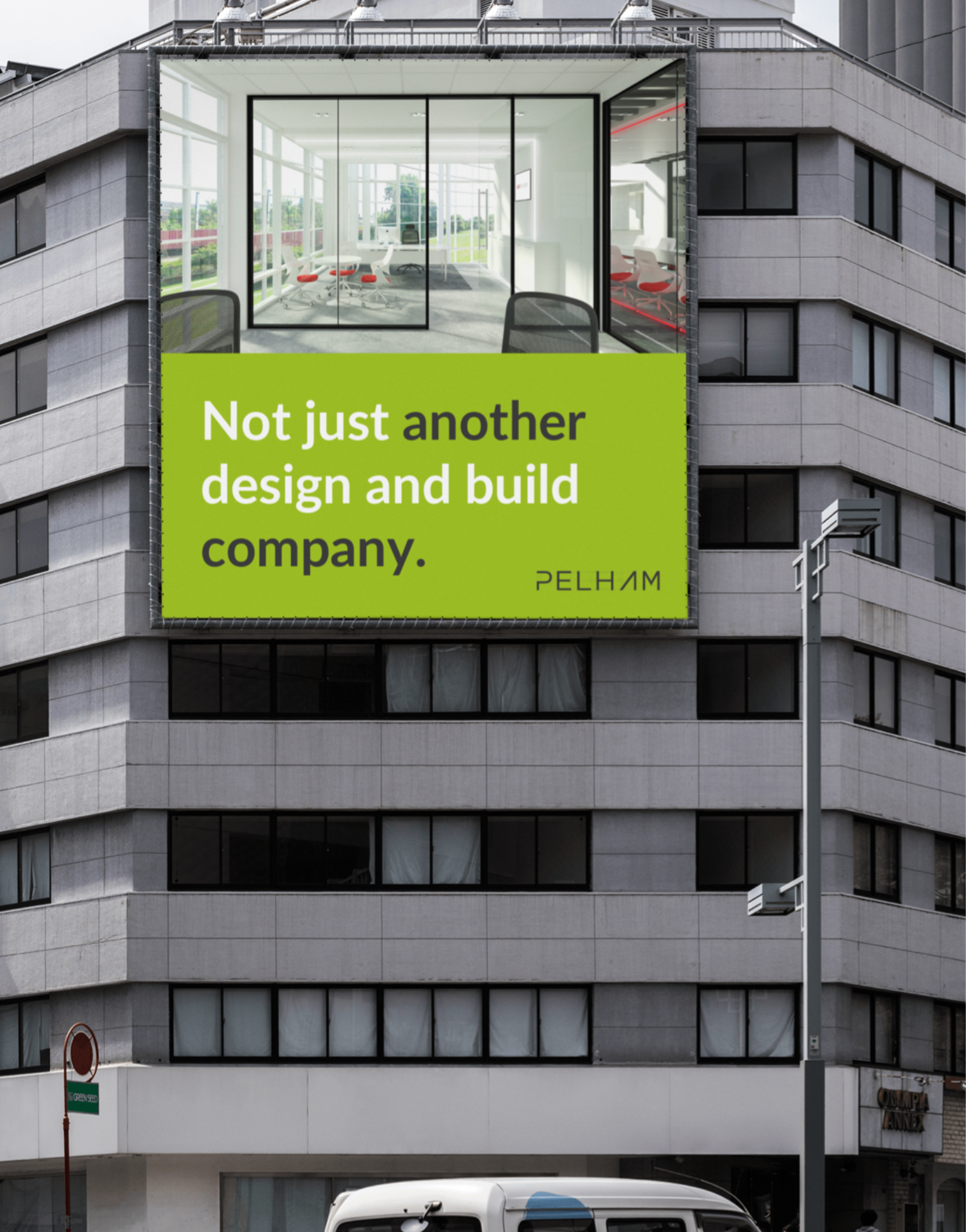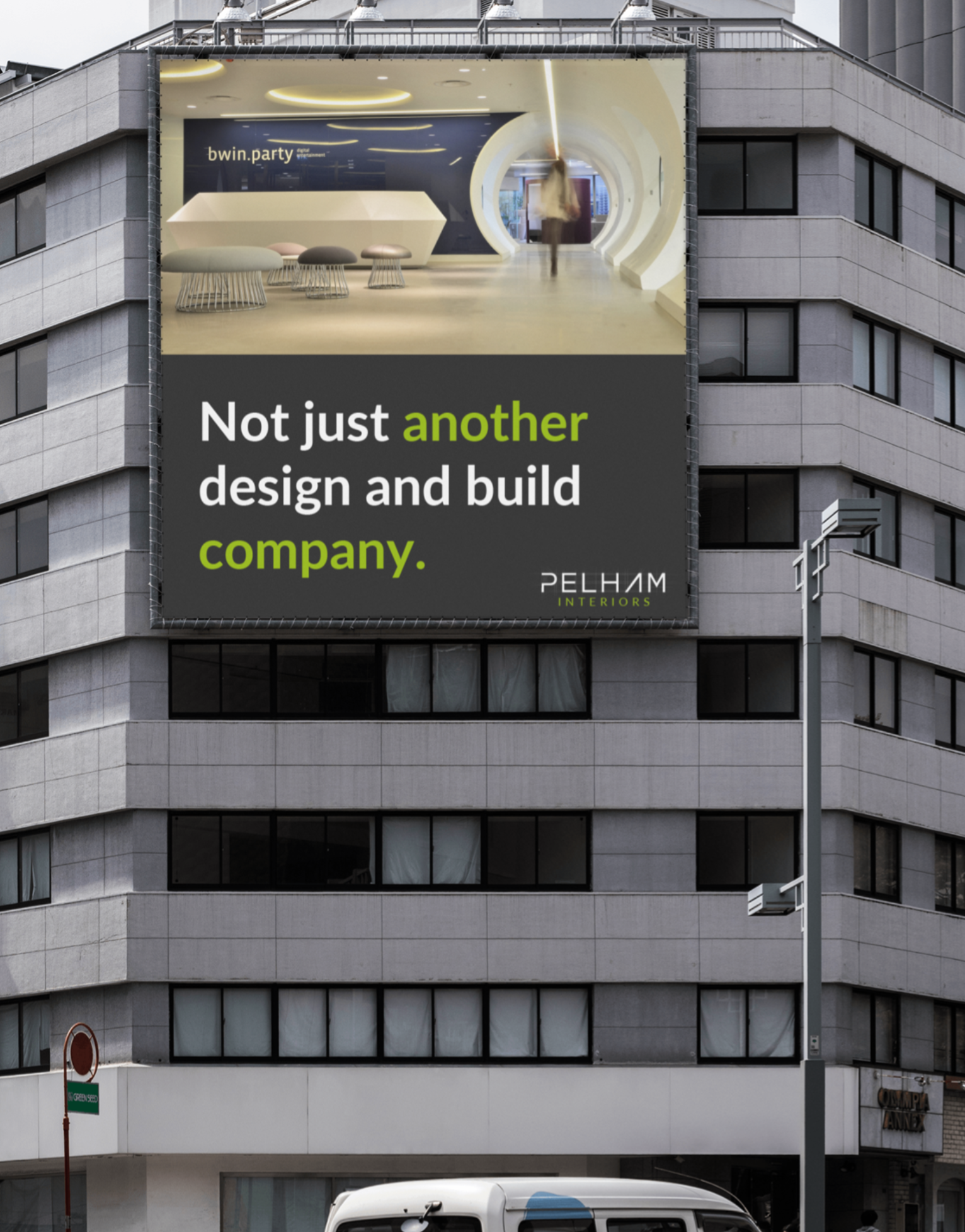 Business cards we helped created for Pelham, they use a revolutionary three-part laminate for the business cards allow them to have a lime green middle section that reiterates the brand theme colours. Our client loved the thickness and quality feel of his cards.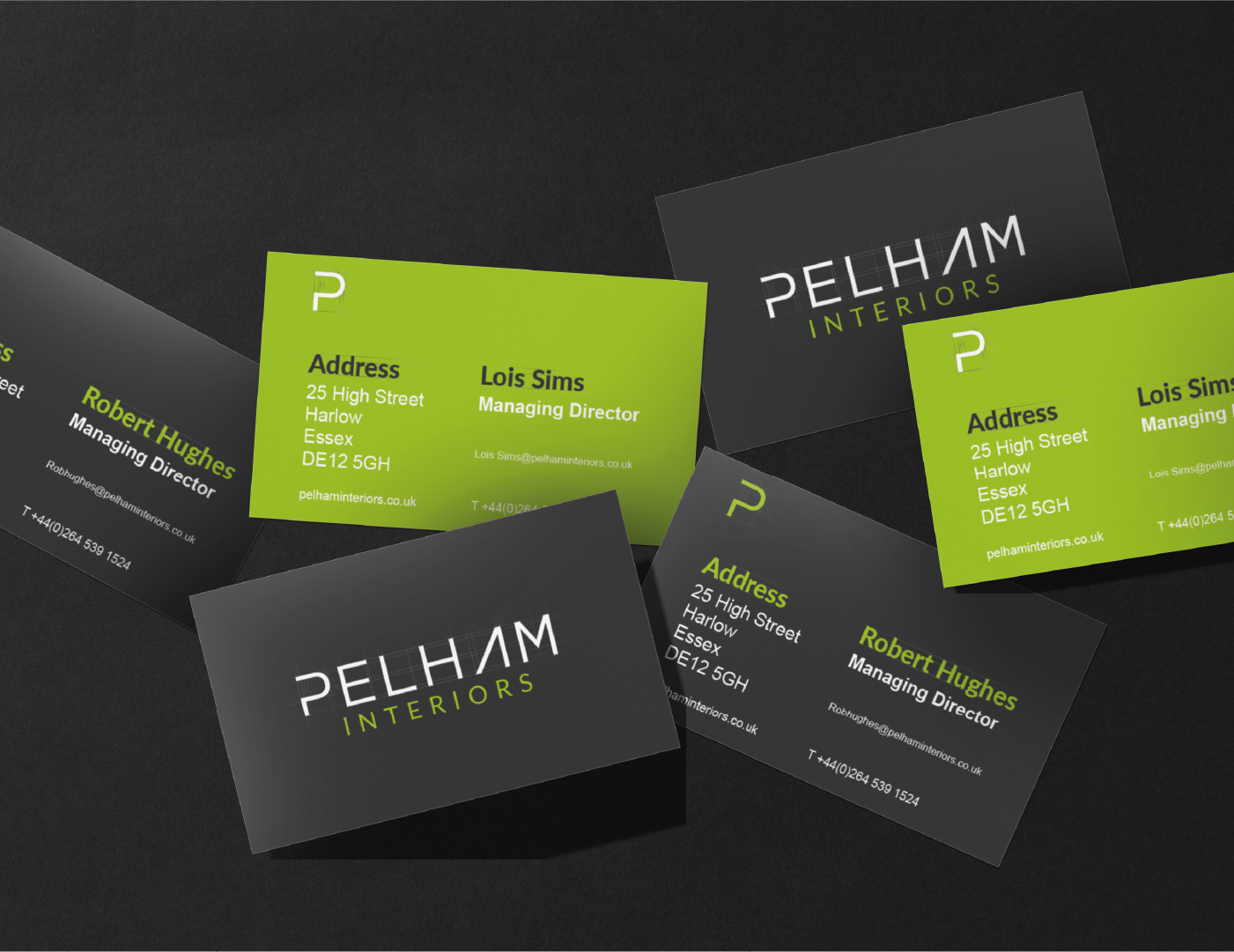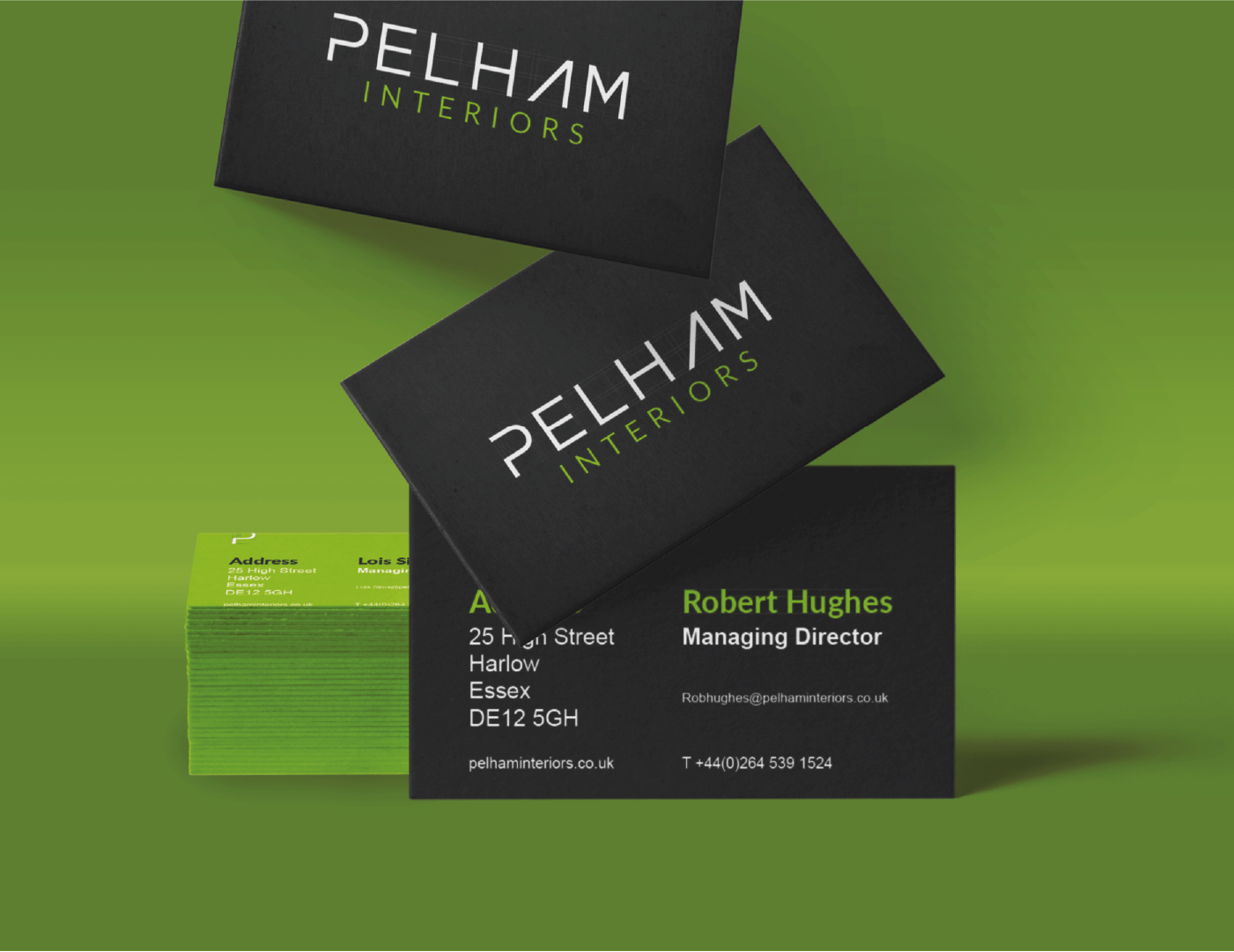 The commercial pitching document / brochure is sleek and info heavy whilst being easy on the eye. Again the identity is filtered through in elements such a key colour choice and the repetition of the construction line style. Front cover design, elements updated on inside of brochure and small edits made by CDG. 
Copy + Pictures provided in brochure written by client, addresses changed for privacy.